SKYHAWK AVIONIC SERVICES is a certified veteran-owned small business. We provide multi-discipline capabilities to the Department of Defense, Federal Government Agencies, Law Enforcement Agencies & elements of the Private Sector in support of the United States National Security Apparatus.
Our mission at SKYHAWK AVIONIC SERVICES is to provide Aircraft Leasing, Sales & Services, in a multidisciplinary setting to include dry and wet leasing of Fixed Wing & Rotor Blades Helicopters. Unmanned Aerial Drone Services & Support, Counter UAS Services & Support, Maritime Services & Support, Information Technology Service & Support, Computer Network & Hardware Sales, Service & Support, Tactical Military & Law Enforcement Gear, & Personnel Protective Equipment in a CONUS and OCONUS settings.
SKYHAWK AVIONIC SERVICES is committed to achieving new standards of excellence by providing subject matter experts (SME) to meet and exceed the requirements as outlined by the command, and to support the warfighters where the mission takes us in a CONUS & OCONUS settings.
SKYHAWK AVIONIC SERVICES, LLC is proud to be a part of the United States National Security Apparatus. In support of our services and commitment to excellence. Please email us or call our office for more info.

CHARITIES
We give to St Vincent de Paul to support the homeless, we also give to support Cancer research, Wounded Warrior Project, Knights of Columbus and ASPCA adoption for animals.

REFERRAL LIST (contact info available upon request)
U.S Department of Homeland Security
Department of Defense
BCT-LLC Defense contractor supporting Ft Meade, Maryland
BUSINESS INFORMATION
Structure: Corporation
Owership: Small, Minority Owned
CONTACT INFORMATION
SKYHAWK AVIONIC SERVICES, LLC.
PO Box 841, Hanover, MD 21076
P: 703-536-5141
E: steven@skyhawkavionicservices.com
E: michelle@skyhawkavionicservices.com
www.skyhawkavionicservices.com
HOURS OF OPERATION
M-F 8am - 4pm EST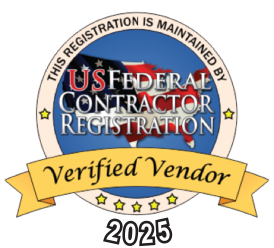 ASSOCIATIONS & CERTIFICATIONS
ASCP
NSH
Delivering (SME) Subject Matter Experts to the Command Structure

NAICS CODES:

336313
372101
488190
334511
541330
483111
488320
541519
541512
541519
315990
336992
15310
541370
541922
T009
S211
336411
423450
334516

Duns:

080644275


Cage Code:

7UWE7


UEI:

Z4QKEFNFUJ31